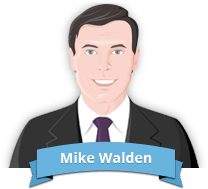 Free Presentation Reveals 1 Unusual Tip
to Eliminate Your Acne Forever
and Gain Beautiful Clear Skin
In 30-60 Days - Guaranteed!
Make sure your sound is turned on!
Please wait up to 10 seconds for the video to load.

Before
After
Pauline Robertson, Age 31
(Auckland, New Zealand)
The video presentation above shows you some unique and rare tips on how to treat acne and achieve perfect clear skin in as little as 7 days! This is based on the latest scientific research on how to stop the actual CAUSE of acne. *And if you also have any blackheads, excessive oiliness and hyperpigmentation marks or acne scars, then the moves highlighted above will help remove most of these acne related symptoms while restoring your energy and vitality and dramatically improving the quality of your life.
Important note: I can't leave this video up for long, so be sure to watch it from beginning to end while it's still here. Remember: Watch the whole video, as the ending will pleasantly surprise you…
Real People. Real Results. Over 138,000 Acne Free Customers
"After incorporating several of your suggestions into my daily life I have seen a REMARKABLE difference in my acne! 6 weeks into the program and I was left with a SINGLE modest pimple on my nose. The rest of my face were completely clear and the many blackheads and even red marks I use to have had completely vanished."

Justin Skluzacek -

Michigan U.S.A

"Right now my skin is perfectly clear, for the first time in 3 years. It's been about 9 weeks and all my acne is gone. It is such a great feeling to wake up with clear skin."

Edith Morozin -

France

"My skin shines and looks vibrant. Dryness gone, cysts gone, blackheads gone and I feel fantastic!"

Sharon Milano -

U.K

"Seven weeks into the program, I had no acne. None. I wish I'd had this book ten years ago when acne first showed up in my life. I will surely recommend your program to others."

Michael Uppard -

New Zealand
"I had severe acne both on my face and back and after trying countless dermatologists' treatment options, I'd still found myself frustrated by my debilitating acne problem. Your program did a fantastic job of showing me the right way... In less than a month, most of my acne was gone! "

Isabel Bruso -

BC, Canada

"Today, I don't get any new breakouts; my skin looks younger, brighter and smoother after less than 7 weeks. This book is well worth to spend money for. "

Amy Mullery -

Dublin, Ireland

"While it took little less than two months for me to really see a difference, my acne, blackheads and whole lot of other skin problems I had…such as eczema… had completely cleared! It was totally amazing..."

Kevin Larcom -

Idaho U.S.A

"Your system REALLY helped me keep my skin under control on a LONG TERM basis without the side effects of drugs and most over the counters. I seriously think that every teen or adult with acne should follow your plan. It may really help you. After two months following only HALF of your suggestions, my face was clear again! I felt like a new man! "

Peter Chadwick -

U.K