Grab
Your Share
of This Huge
Untapped Market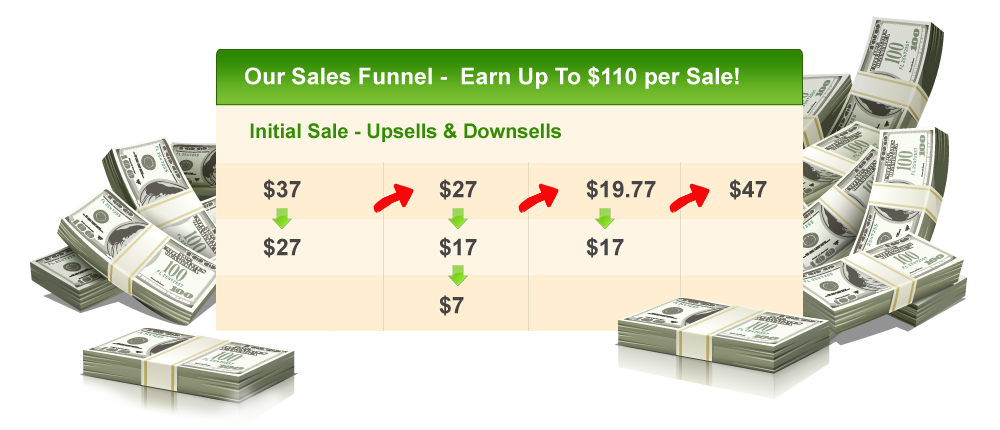 Become An Acne No More™ Affiliate...
It's The Best Selling
Holistic Acne Cure E-Book
In The History Of The Internet!
You Can Easily Earn Money By Promoting One of the Hottest Holistic Acne Products Online, Get Cutting Edge Marketing Tools, and Help People To Permanently Cure Their Acne!
Take 2 short minutes to read through this page and discover how you too can tap into the power of the online holistic health, acne and skin care niches & earn huge monthly commission checks virtually on auto-pilot...
Even if you are completely new to affiliate/internet marketing or if you have a health, skin care or acne related website or if you are a pay-per-click promoter, you can easily promote the Acne No More™ e-book and start earning money instantly as an affiliate.
The great thing about being an affiliate is that you don't have to do anything except send people to our website. Many people all over the globe are earning significant income just by being affiliates and without the hassle of developing a product, taking care of shipping or customer service issues.
Dear Marketing Partner and Friend,
If you're interested in earning an additional income stream online, whether you're brand new to affiliate programs or if you're already an experienced online marketer, then it's critical that you read through this entire page.
Tell Me, Do You Fit Any Of These Categories...?
You run your own website, blog, forum, newsletter or e-zine and your visitors, clients or subscribers would be interested in learning how to cure acne naturally and without drugs, without creams, without gimmicks and without side effects. Do you need a high quality product to promote - one with a proven reputation for integrity?
Are you sick and tired of all the junk products and health solution gimmicks being sold on the web? Do you want to earn automatic pilot stream of income while at the same time sincerely helping people to get rid of their acne and dramatically improve their lives?
You're an experienced online marketer and would like to create an additional income stream in the Health & Fitness niche using a reputable program with high conversions, serious commission rates and professional marketing tools.
You're brand new to Internet affiliate marketing and are looking to get started by promoting a high quality Clickbank product with a proven track-record and rapid one-on-one affiliate support.
You're simply an average web surfer who is active in online forums and communities (both acne and alternative health related) such as message boards, or chat rooms and would like to make some extra cash by doing what you already love to do.
If you answered yes to ANY of the above questions, then come aboard and start promoting one of the highest quality information products online today and begin earning an steady stream of income when you sign up for the Acne No More affiliate program.
Sounds Great, But What Is An Affiliate Program? How Exactly Do I Make Money Promoting This Program?
Basically, an affiliate is someone who we pay commissions to for each sale he or she generate for us. You start by signing up and creating a free affiliate account with Clickbank (details on that below). You'll then receive a special "referral" link that you can use to drive traffic to our website. Whenever a customer clicks on your referral link, visits our website and makes a purchase within 60 days, we pay you 75% commission for that sale.
The money is automatically deposited into your Clickbank account, and every 2 weeks you'll receive a pay check in the mail for whatever amount of money you've earned during these 2 weeks.
We handle the entire order process as well as all of the customers' questions, technical problems and other themed issues. Your only job is to drive targeted traffic to our website. Once you make a sale you have no further responsibility to the customer.
7 Reasons Why You Should Promote Us
The Acne No More™ program is a unique high quality product and service.

The Acne No More program is an original high quality product and one of the most comprehensive holistic acne solutions on the net. The product also stands on its own because of the exclusive bonus that comes with it: We offer 24 hour personal counseling and support to guide our clients through the program until they reach their goals (acne-free skin). In this way we practically guarantee their success and satisfaction. The program sells like crazy simply because it works! Your customers will highly appreciate it when you refer them to this unique and valuable resource and you can feel good about the money you make with this fully legitimate top quality home based affiliate business!

You get a generous 75% commission on every sale!

The Acne No More™ E-book is currently retailing for $37 (plus 3 upsell offers). After Clickbank takes out their fee we split the profits 75-25 percent in your favor. Unlike most affiliate programs which pay measly 10-25% commissions where you make only a few bucks...
Your share of each Acne No More ™ sale is approx:

$110

Very high conversion rates!

Site conversion is what counts in this business and we have the highest converting site. period! Conversions are everything. It doesn't matter if the commission is $5 or $500, if nobody hits the buy button, you won't make a wooden nickle. Well here's what... with our professionally written, carefully and continually split-tested sales copy, you'll be turning browsers into buyers faster than you can keep up with. What this simply means is: YOU get results and more commissions when you promote the Acne No More™ program! We have set our prices and percentages so that affiliates make the most possible money through our extremely high conversions. Try it and see!

Our refund rate has never exceeded 2%!

You can easily compare that to any other health or acne competing site. Our affiliates experience little to no returns at all simply because we provide high quality product and counseling service which is second to none. Our product works and has an outstanding 97% success rate among our customers.

You have 24 hour access to real-time statistics and you get 100% of all of your sales!

We use Clickbank as our credit card processor and affiliate management company. Clickbank provides you with an access to a private account with 24 hour statistics of your sales. Clickbank also uses 'cookies' so you still receive your commission on customers that return to our site well after you referred them!

You get access to one of the most comprehensive affiliate resource and training centers on the net!

If you don't know how to promote an e-book on the Internet, or have no experience with affiliate marketing at all, With the Acne No More affiliate program, you don't have to worry because we provide you with ALL the resources, marketing knowledge and tools to help you be successful. We also provide personal support so you'll be able to maximize the profits from your promotions. When you sign up for our affiliate program, you get instant access to our entire private affiliate resource and training center, which includes professionally-designed book cover graphics, banners, classified ads, reviews, articles and even mini-sales letters so you could start making money instantly!

Joining our affiliate program is free and easy
WHO PAYS ME?
You get paid by an independent company called ClickBank. They are a trusted third party affiliate management company, so you can rest assured that your commissions will always be paid fairly and on time. ClickBank is the leader in online secure credit card processing for digital information products.
How Much Money Can I Make?
Well, the amount of money that you make is impossible for us to predict and entirely up to you and how aggressively and passionately you promote the Acne No More™ ebook.
The possibilities are endless! You make industry leading 75% on all sales, big or small. Do The Math!
There are many effective ways to market the Acne No More™ ebook to generate quality traffic and earn substantial commissions: Placing highly visible links or banners on a high traffic website, promoting through PPC engines, advertising on ezines, advertising acne related articles, writing a good PR and of course, if you run a health, skin care or acne related E-zine, you can recommend it to your subscribers as an affiliate.
Follow These 4 Simple Steps Below To Get Started
1

Create Your FREE
Clickbank Affiliate Account.

If you are a new affiliate and don't have a Clickbank account yet, please visit

www.Clickbank.com

and create your free account. If you're new to affiliate marketing and need help creating your referral links, simply visit our Affiliate Resource and Training Section (Step 4). You can also contact us if you have any questions.

2

Subscribe To Our
Exclusive Affiliate Newsletter.

If you're serious about promoting the Acne No More book and generating steady stream of income for yourself, I strongly encourage you to sign up for our affiliate newsletter using the subscriber below. This exclusive newsletter will keep you updated on all of the latest tools, marketing strategies, tips and tricks used by our top affiliates. Staying up to date on our affiliate program is surely the best way to maintain your marketing advantage and maximize your sales potential. To start getting the Acne No More affiliate newsletter, simply fill in your name and email address below then click the "SUBMIT" button:

3

Generate Your Unique Clickbank Affiliate Link

The following script will allow you to easily generate a custom affiliate link according to your marketing needs. You can cloak/hide your hoplink, insert your Clickbank TID into the hoplink, choose if you want to display an exit pop-up offer or not and more.

Affiliate Link Generator Form

4

Bookmark & Explore
The Affiliate Resources Section.

In this members only area we have included all of the marketing tools and affiliate knowledge you'll need to start earning money from the Program right now. This Affiliate resource and training center is jam-packed with useful content and valuable knowledge in a step by step manner: from book covers and banners to articles, reviews and forum signatures and even sample sales letters that you can use freely on your website, e-zine, newsletter, blog or forum.